The world is a book and those who do not travel read only one page.
— St Augustine
Unfortunately, it's not always possible to travel as much as you'd want. Maybe you have to prepare for exams. Or your boss isn't as lenient as you would have liked. Maybe you just broke your leg. Maybe it's a cashflow problem. Maybe your schedule isn't aligning with your travel buddy. Or maybe it's raining too much.
Have no fear! Books allow us to far and wide without ever leaving our living rooms – or bedrooms, or balconies, or favourite bookstore/cafe hangout At Pagdandi, it makes us smile when we see people enjoying the faraway experience of a book. We're proud to bring faraway worlds to Baner.
It's our belief that through books, you can travel anywhere.
Spain
Homage to Catalonia, by George Orwell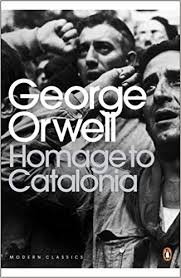 In 1936 Orwell went to Spain to report on the Civil War and instead joined the fight against the Fascists. This famous account describes the war and Orwell's experiences. 
2.Iberia, by James A Michener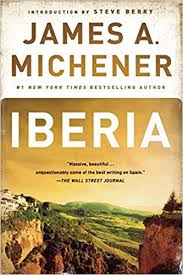 Here, in the fresh, vivid prose that is James Michener's trademark, is the real Spain as he experiences it. He not only reveals the celebrated Spain of bullfights and warror kings, painters and processions, cathedrals and olive orchards; he also shares the intimate, often hidden Spain he has come to know, where toiling peasants and their honest food, the salt of the shores and the oranges of the inland fields, the congeniality of living souls and the dark weight of history conspire to create a wild, contradictory, passionately beautiful land, the mystery called Iberia.
3. Ghosts of Spain, by Giles Tremlett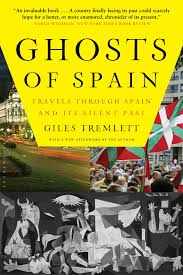 The appearance, more than sixty years after the Spanish Civil War ended, of mass graves containing victims of Francisco Franco's death squads finally broke what Spaniards call "the pact of forgetting"—the unwritten understanding that their recent, painful past was best left unexplored. At this charged moment, Giles Tremlett embarked on a journey around the country and through its history to discover why some of Europe's most voluble people have kept silent so long. 
 
Ghosts of Spain is the fascinating result of that journey. In elegant and passionate prose, Tremlett unveils the tinderbox of disagreements that mark the country today. Delving  into such emotional questions as who caused the Civil War, why Basque terrorists kill, why Catalans hate Madrid, and whether the Islamist bombers who killed 190 people in2004 dreamed of a return to Spain's Moorish past, Tremlett finds the ghosts of the past everywhere. At the same time, he offers trenchant observations on more quotidian aspects of Spanish life today: the reasons, for example, Spaniards dislike authority figures, but are cowed by a doctor's white coat, and how women have embraced feminism without men noticing. 
 
Drawing on the author's twenty years of experience living in Spain, Ghosts of Spain is a revelatory book about one of Europe's most exciting countries.
4. The New Spaniards, by John Hooper
The restoration of democracy in 1977 heralded a period of intense change that continues today. Spain has become a land of extraordinary paradoxes in which traditional attitudes and contemporary preoccupations exist side by side. Focussing on issues which affect ordinary Spaniards, from housing to gambling, from changing sexual mores to rising crime rates. John Hooper's fascinating study brings to life the new Spain of the twenty-first century.
5.Roads to Santiago, by Cees Nooteboom
Roads to Santiago is an evocative travelogue through the sights, sounds, and smells of a little known Spain-its architecture, art, history, landscapes, villages, and people. And as much as it is the story of his travels, it is an elegant and detailed chronicle of Cees Nooteboom's thirty-five-year love affair with his adopted second country. He presents a world not visible to the casual tourist, by invoking the great spirits of Spain's past-El Cid, Cervantes, Alfonso the Chaste and Alfonso the Wise, the ill-fated Hapsburgs, and Velázquez. Be it a discussion of his trip to the magnificent Prado Museum or his visit to the shrine of the Black Madonna of Guadalupe, Nooteboom writes with the depth and intelligence of an historian, the bravado of an adventurer, and the passion of a poet. Reminiscent of Robert Hughes's Barcelona, Roads to Santiago is the consummate portrait of Spain for all readers.
6.Ornament of the World, by Maria Rosa Menocal
Undoing the familiar notion of the Middle Ages as a period of religious persecution and intellectual stagnation, María Menocal now brings us a portrait of a medieval culture where literature, science, and tolerance flourished for 500 years. The story begins as a young prince in exile, the last heir to an Islamic dynasty, founds a new kingdom on the Iberian peninsula: al-Andalus. Combining the best of what Muslim, Jewish, and Christian cultures had to offer, al-Andalus and its successors influenced the rest of Europe in dramatic ways, from the death of liturgical Latin and the spread of secular poetry, to remarkable feats in architecture, science, and technology. The glory of the Andalusian kingdoms endured until the Renaissance, whenChristian monarchs forcibly converted, executed, or expelled non-Catholics from Spain. In this wonderful book, we can finally explore the lost history whose legacy is still with us in countless ways.
7.Tales of The Alhambra, by Irving Washington
Shortly after completing a biography of Christopher Columbus in 1828, Washington Irving traveled from Madrid, where he had been staying, to Granada, Spain. At first sight, he described it as "a most picturesque and beautiful city, situated in one of the loveliest landscapes that I have ever seen." Irving was preparing a book called A Chronicle of the Conquest of Granada, a history of the years 1478–1492, and was continuing his research on the topic. He immediately asked the then-governor of the historic Alhambra Palace as well as the archbishop of Granada for access to the palace, which was granted because of Irving's celebrity status. Aided by a 17-year old guide named Mateo Ximenes, Irving was inspired by his experience to write Tales of the Alhambra. Throughout his trip, he filled his notebooks and journals with descriptions and observations though he did not believe his writing would ever do it justice. He wrote, "How unworthy is my scribbling of the place." Irving continued to travel through Spain until he was appointed as secretary of legation at the United States Embassy in London, serving under the incoming minister Louis McLane.
8. South from Granada, by Gerald Brenan
South from Granada: Seven Years in an Andalusian Village is an autobiographical book by Gerald Brenan, first published in 1957.
Brenan, a fringe member of the Bloomsbury Group,moved to Spain in 1919 and lived there on and off for the rest of hislife. The book is an example of travel literature, mixing an autobiographical account of his life in Yegen, the village where he found his first home in Spain, with detailed background information about the Alpujarras region of Andalusia.He describes visits to his home by VirginiaWoolf, Lytton Strachey, and Dora Carrington.
Are there any books on Spain that you'd like to add to this? Please let us know!
Happy reading. And happier travelling!
– Compiled and written by Manasi Nene