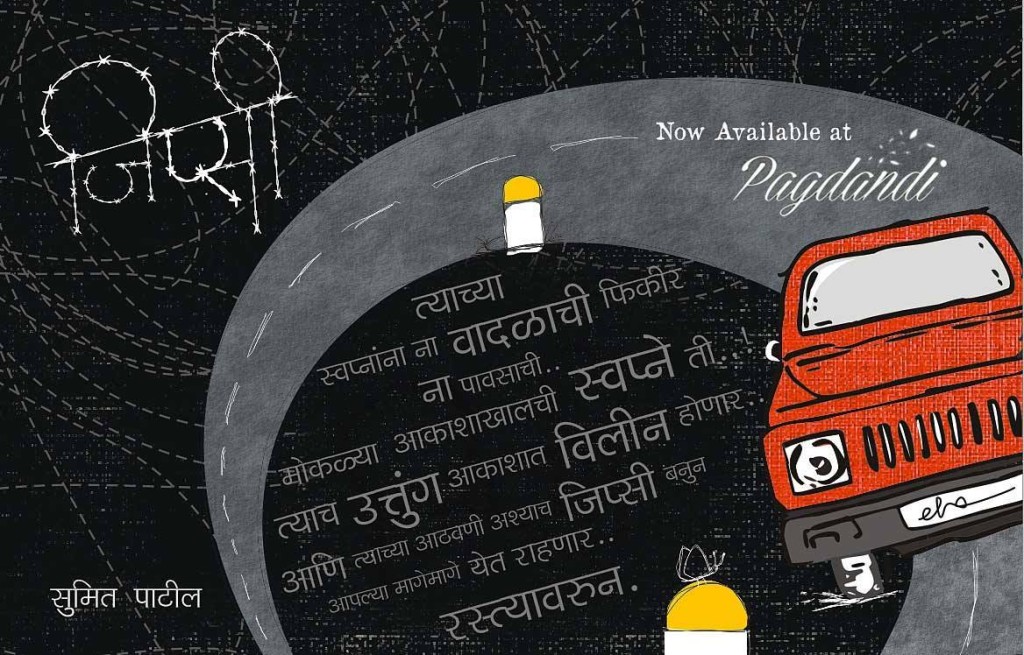 This book is a collection of twelve stories written by Sumit Patil.
Life is full of small stories that get compiled into an entire novel or a life story. We tend to question ourselves in various points of our lives, so does the author, Sumit. In order to try answering these questions, the author has given us glimpses through the short stories in the book. Each short story tends to make the reader question him or herself and try to make one ponder over the thoughts that the author must have gone through his life.
The book is written in marthi, in simple and easy language. So do not hesitate to pick up the book and read it. For those who know the language will definitely be gald that the book is in their hands.
This review has been shared by Sharan Garcha. If you would like to have your book reviews posted on our blog, please mail them to contactus@pagdandi.org
Author Speak:
Alfred Hitchcock once said,
Drama is life, with the dull bits cut out.
Your whole life is a story. Every face is a story. Every particle of sand here must have had a history. It's difficult to put it all in words, which is why it's important that you keep windows of your mind open. The world outside windows remains same.. All you have to do is keep the window moving..
The making of Gypsy was an intense experience, & raised a lot of questions in my mind. Questions that eventually culminated into my storylines. My characters joined my quest.. & over the time I realized how little I knew earlier. I wondered whether these questions ever cross anyone else's mind..
I'm not expecting any of my stories to fetch me answers; but these questions need to be discussed. The windows of our minds shut for ages need to be opened. That's all I'm looking forward to.
I'm happy to present you my first short stories collection 'Gypsy' to you. I hope the stories will make you think. Again. 
Thanks to everyone who has helped Gypsy happen, knowingly or unknowingly, through feedback, influence and encouragement..
..& thanks to the words that helped the gypsy in me talk.